testimonials
what others say
Nancy Orr
, Senior Director - Global Environment, Health and Safety,
BD
David is one of the most well-rounded professional consultants I have ever worked with. He is equally competent in occupational health and safety issues as he is with environmental requirements. He is as skilled speaking with line operators to understand their issues as he is at tactfully presenting his findings to upper management. This reflects a broad range of complex skills, all wrapped up in a solid work ethic and gentle sense of humor. I could not recommend David more highly.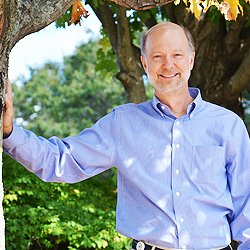 I worked with David for close to 15 years, building a global EHS legal compliance program, and resolving EHS issues. He is highly competent in regulatory matters, understands how to bring balanced interpretation to complex issues, and embodies partnership in the compliance assurance process. He built a global compliance program and platform, adding countries as our needs grew, and fielded experienced and capable auditors in each state/country. In instances when asked to step out of his compliance auditing roles and into ad hoc problem solving, the transition was seamless and effective. A consummate professional.
featured papers
Solid Solutions

Introducing "Creation, Measurement and Communication of EHS Business Value"
David Downs authored a series of ten articles in the AIHA Synergist based on his workshop, "Creation, Measurement and Communication of EHS Business Value". This paper introduces the series.
See Details

Understanding EHS Management System Development
EHS Management Partners has developed a Safety and Environmental Management System Assessment (SEMSA) that has been used in a wide variety of organizations to help develop their EHS Management System. This article and presentation discusses how the process works.
See Details

EHS Audit for Improvement
EHS Management Partners has developed an audit process focused on continuous improvement of EHS compliance and management systems. This presentation discusses the key concepts used in the audit tool.
See Details